PWYSO

2021
Performance
Moving-image
Choreographer:
Anya Sirina
Performers:
Jennifer Steele &
Anya Sirina
Cinematographer &
Post Production:
Joe Habben
Production Assistant:
Polly B Morrison
︎︎︎ Commissions
(Welsh) [𝘱𝘳𝘰𝘯𝘰𝘶𝘯𝘤𝘦𝘥 𝘱𝘶𝘺-𝘴𝘰𝘩]
means to weigh, press, lean.

This is a film that presents two bodies moving between positions that impose tension on the body.

They balance and transfer the weight of their bodies to find reason in rocking, repeating, and releasing.
The continuous metronome-like beat, shifting of light, and repetitive movements reference duration and the passage of time.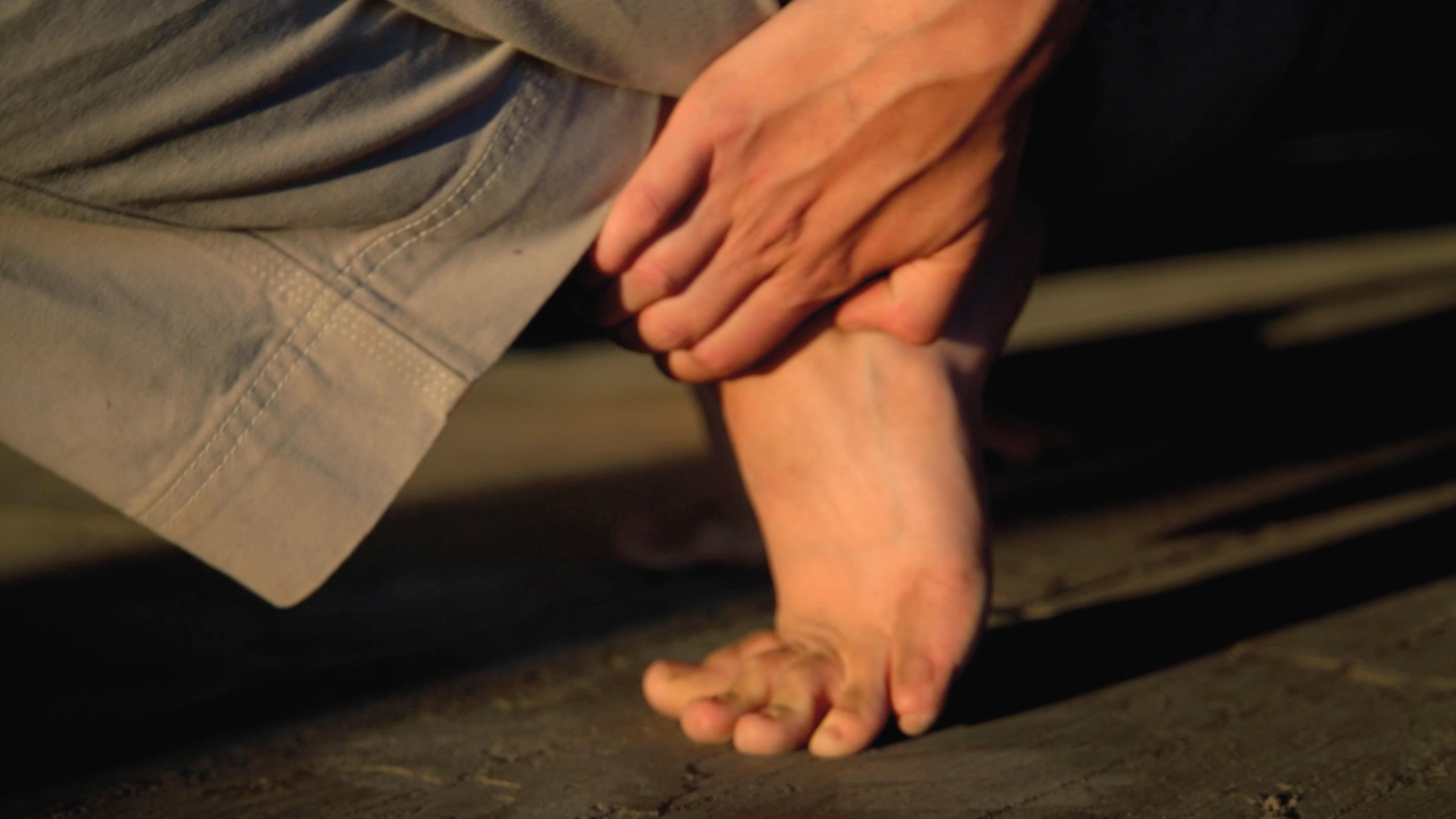 ︎︎︎ Commissions