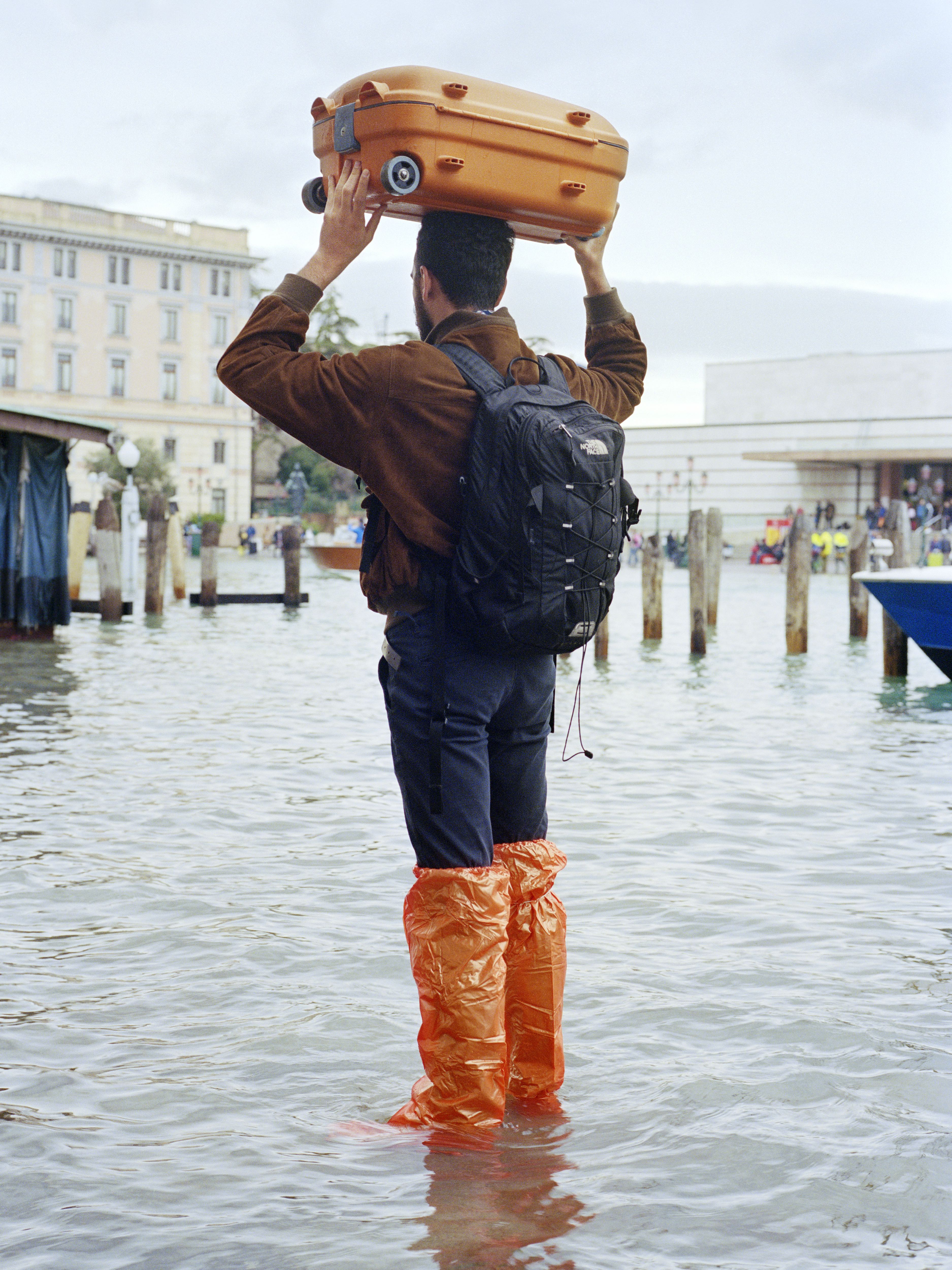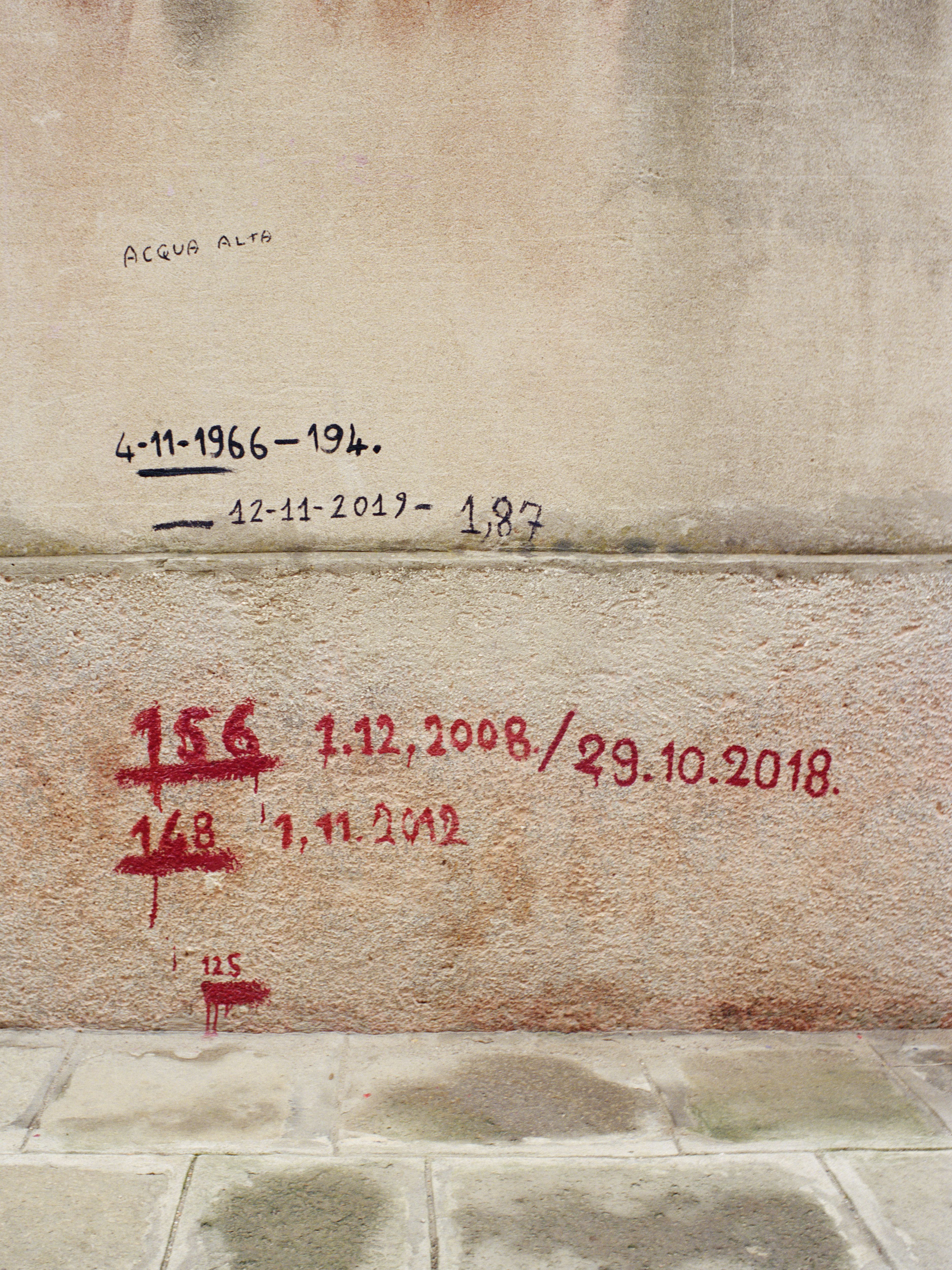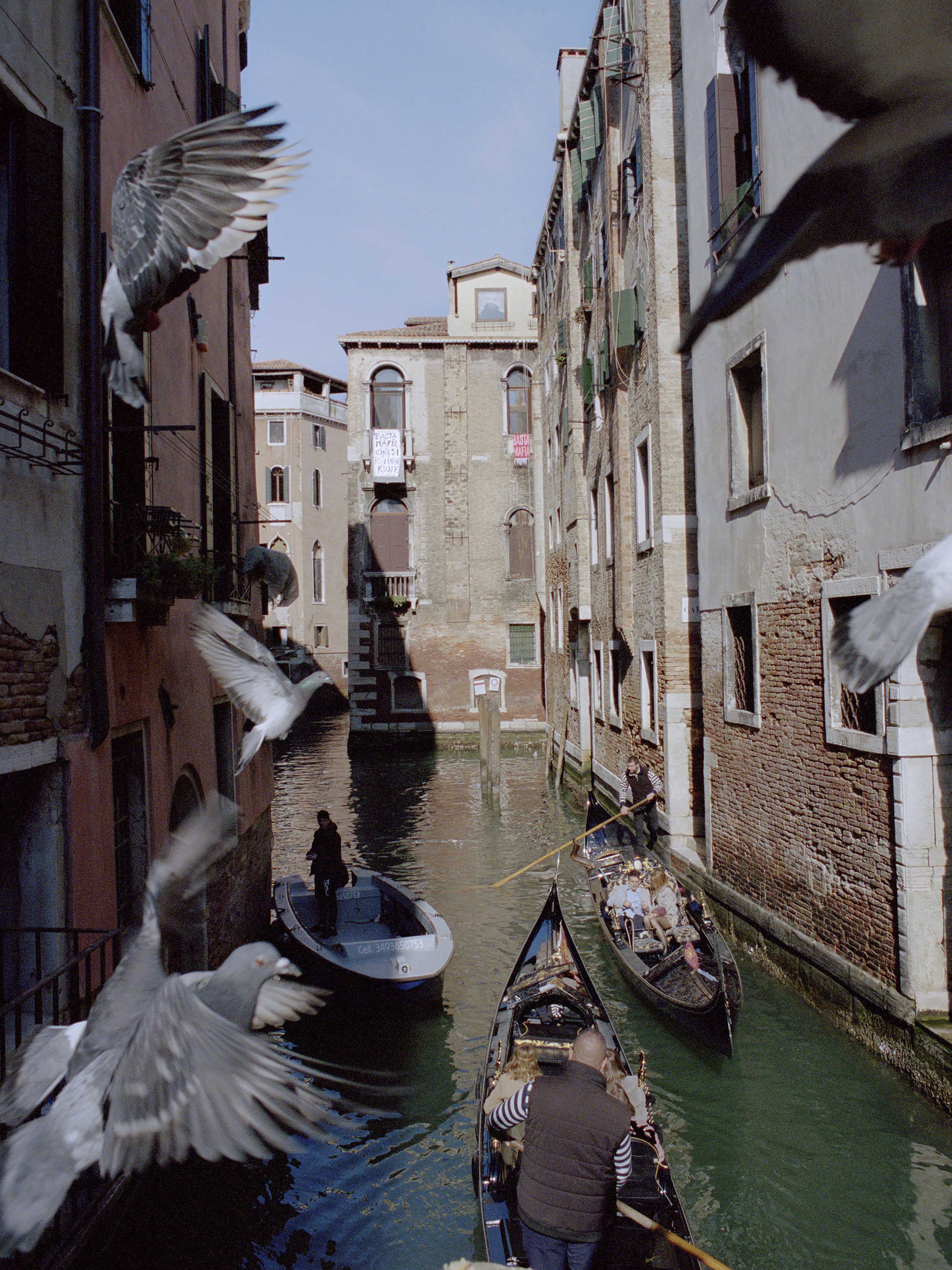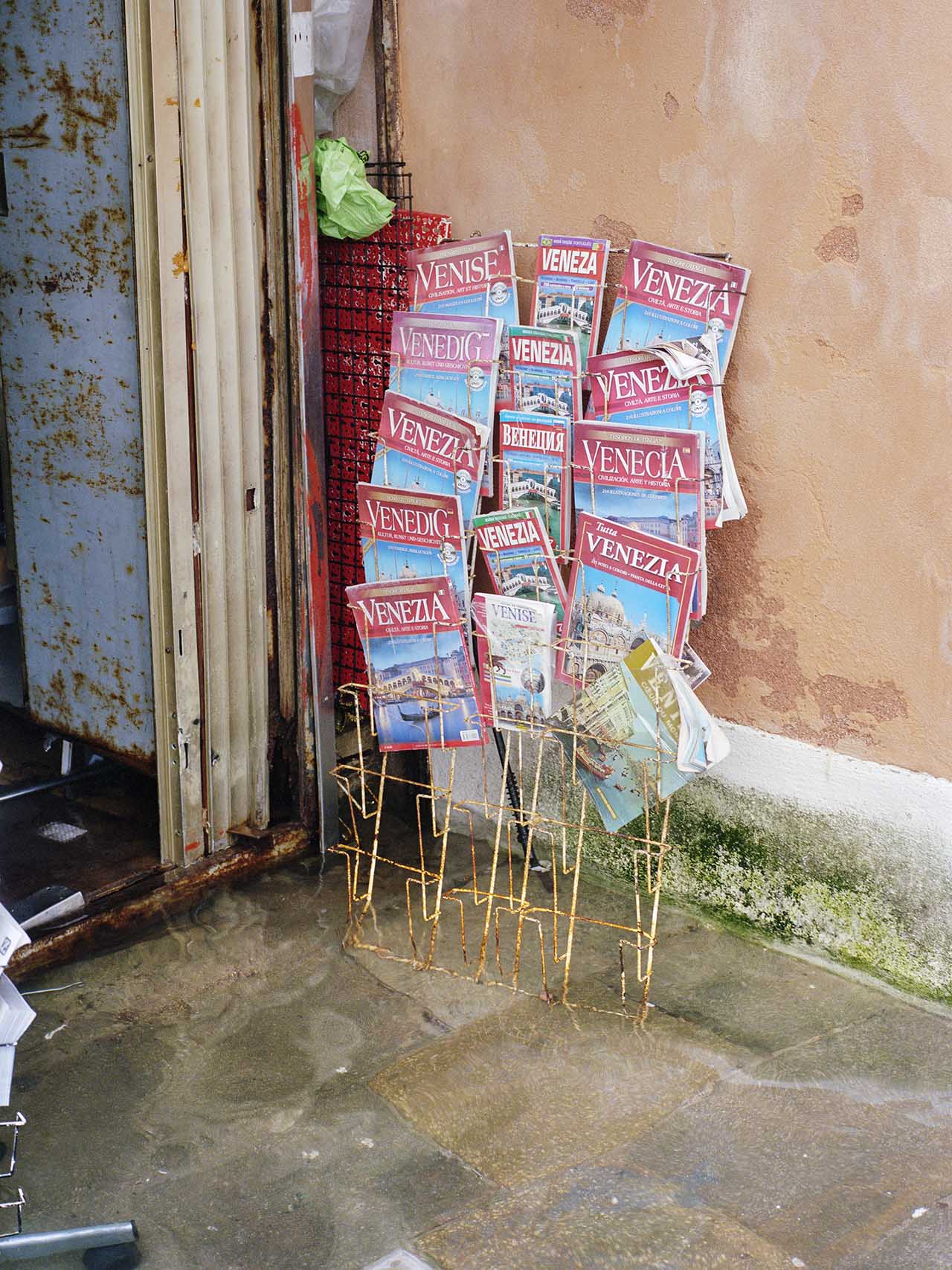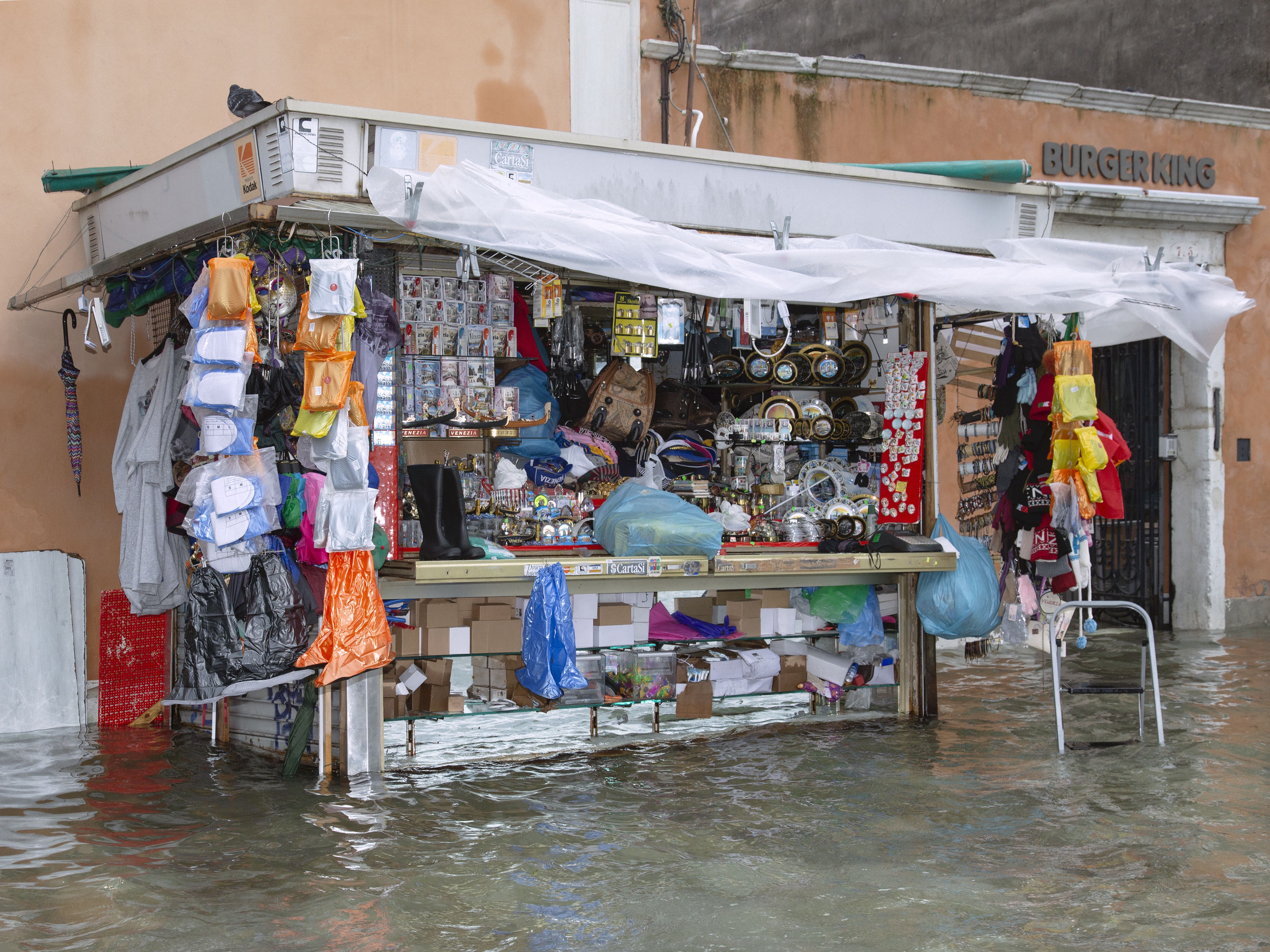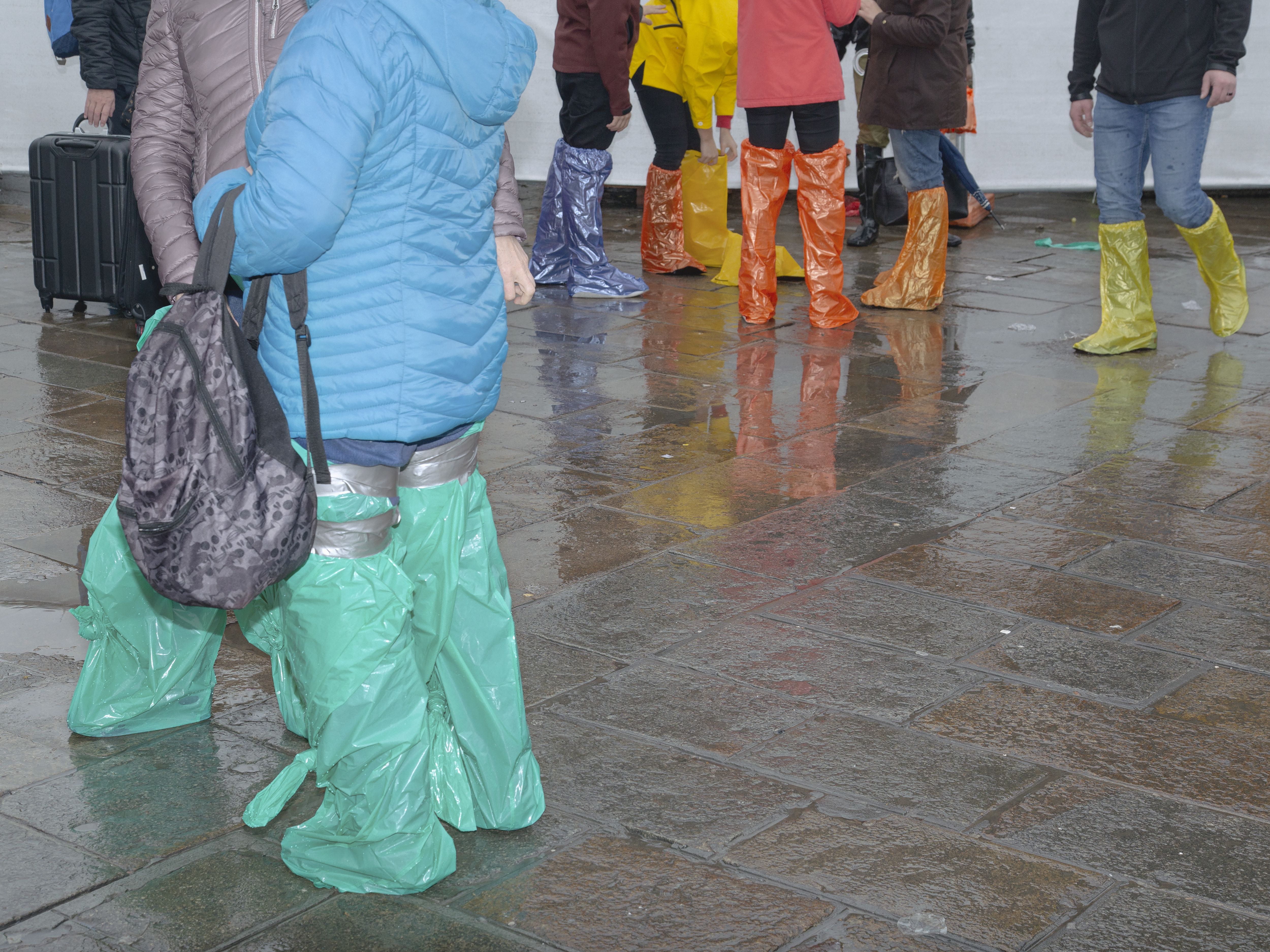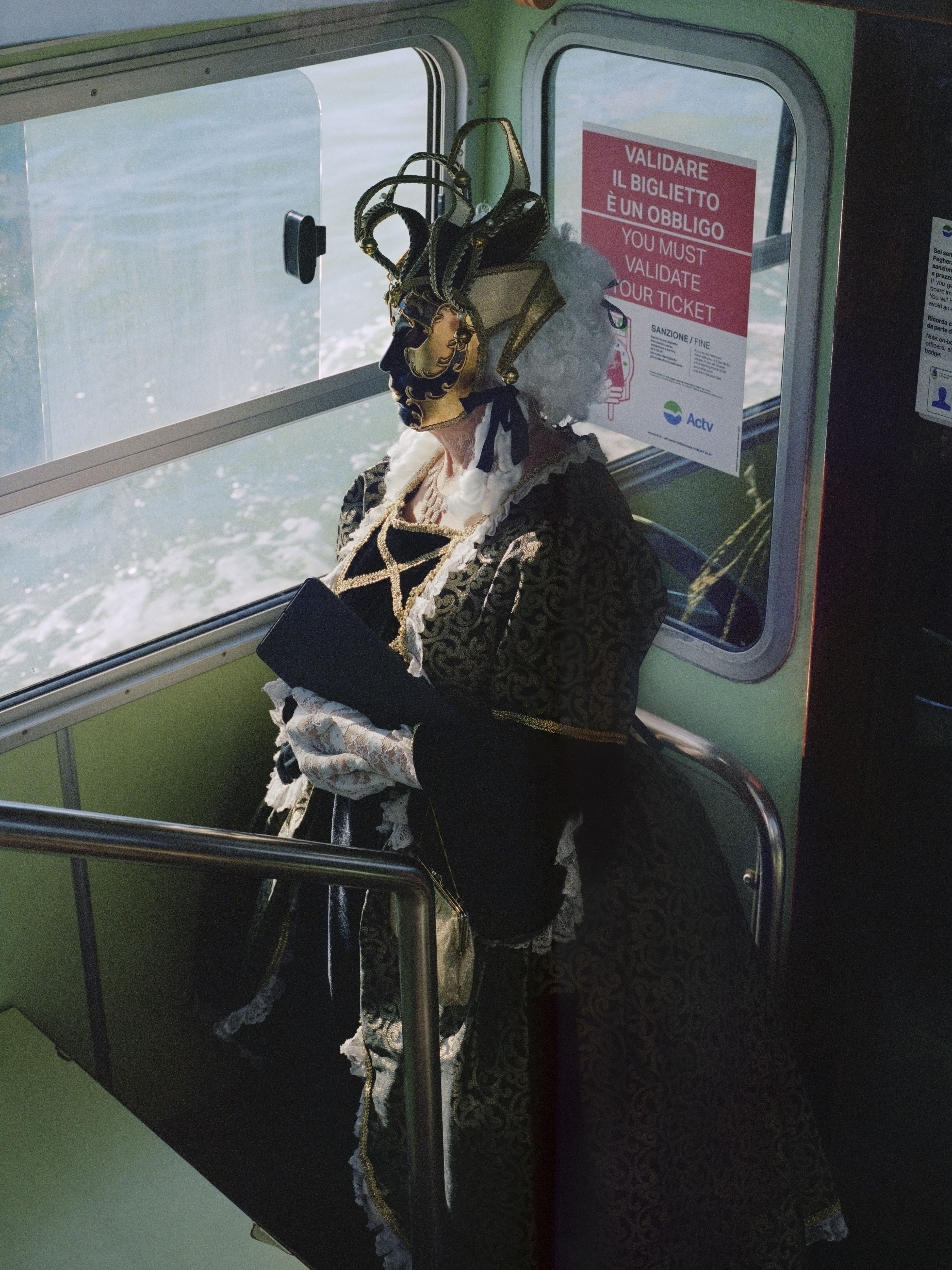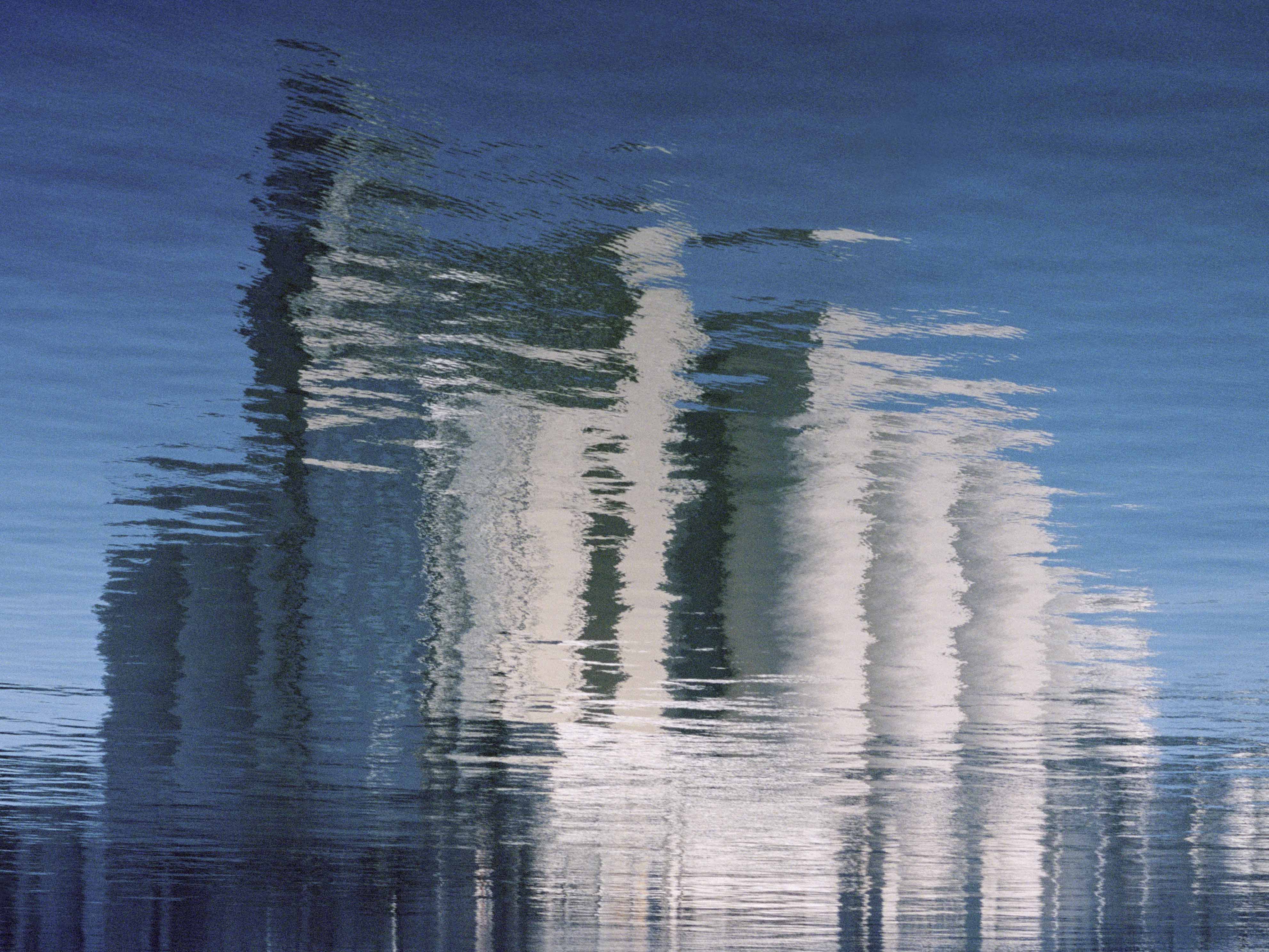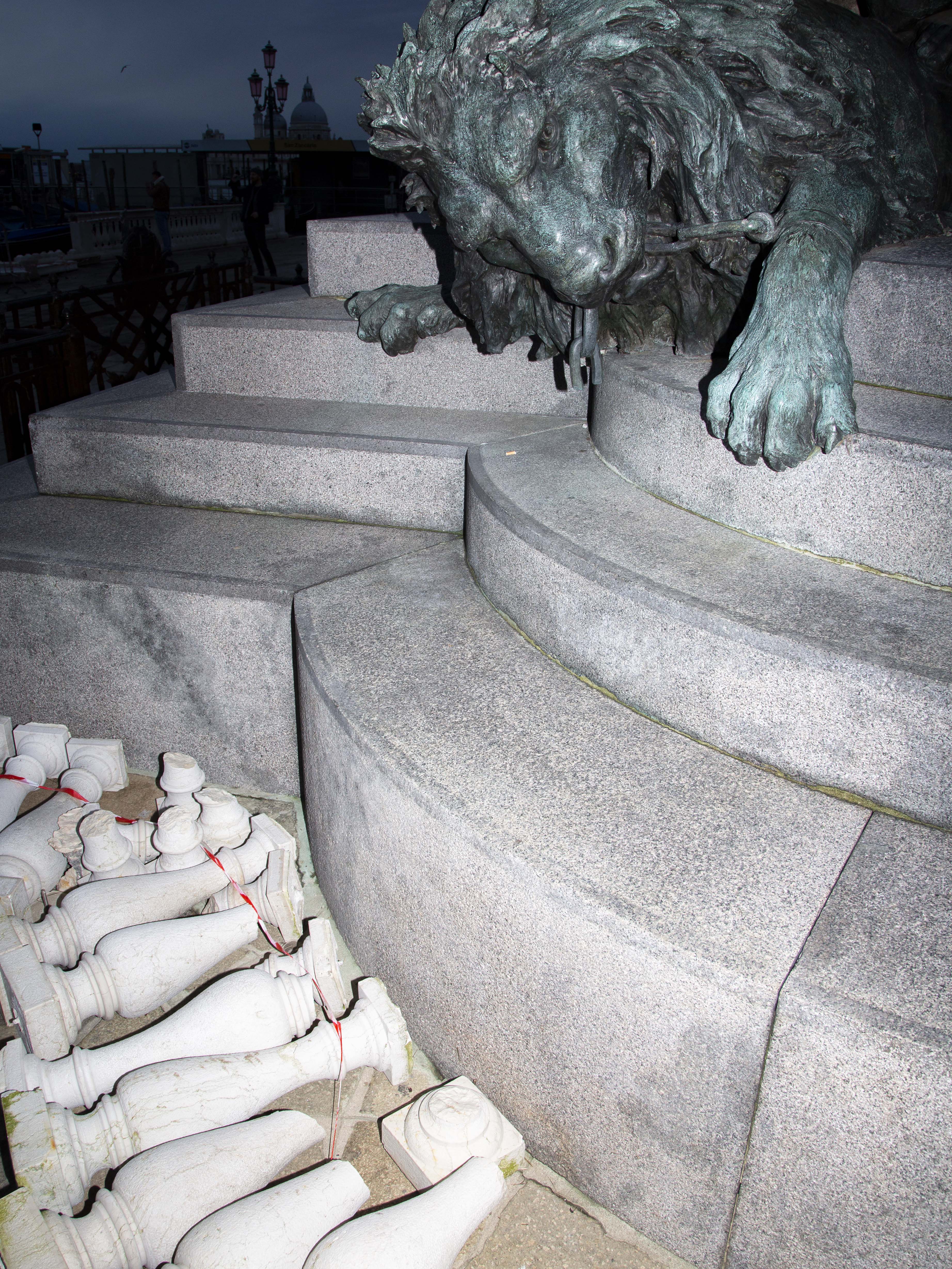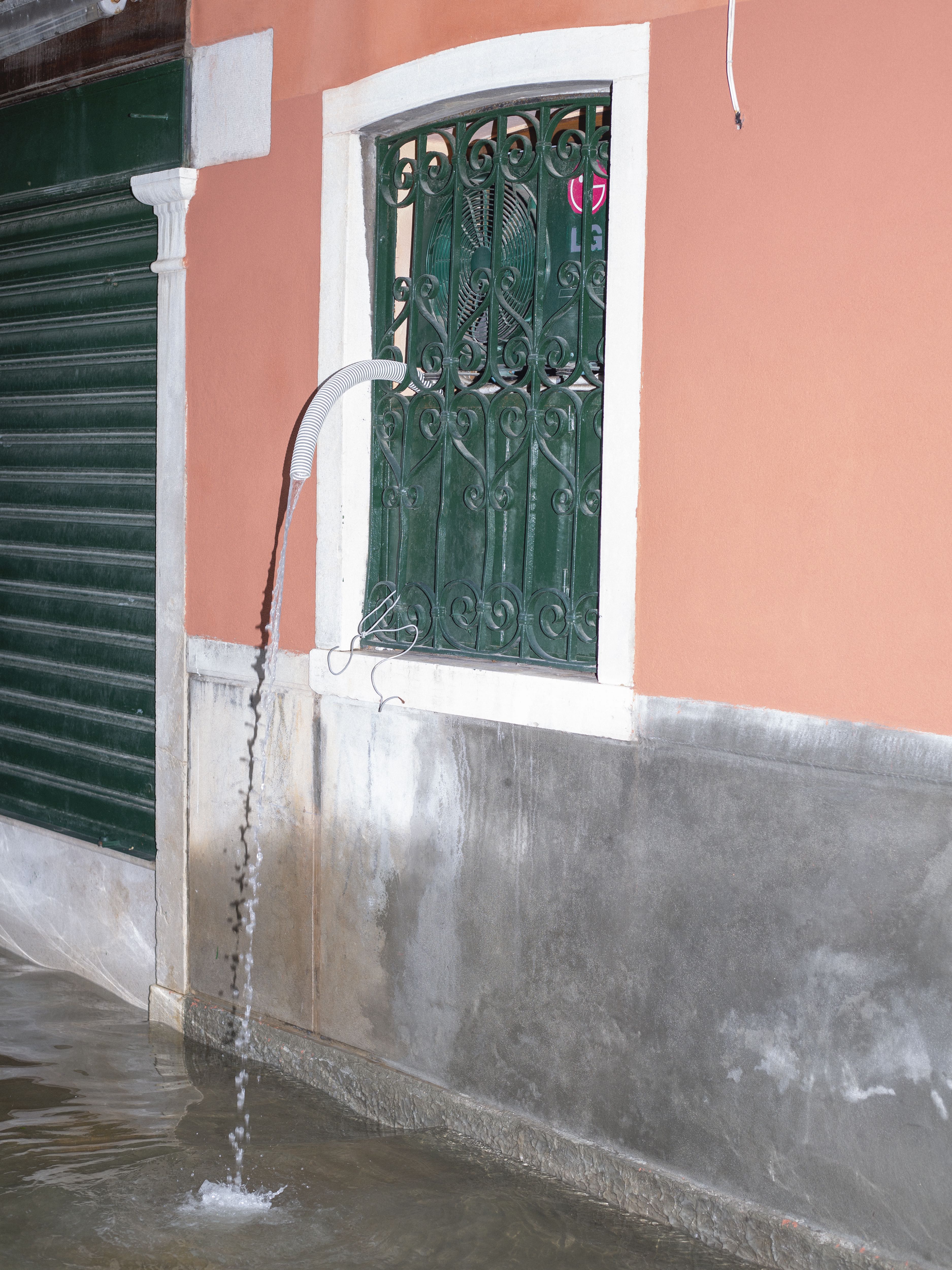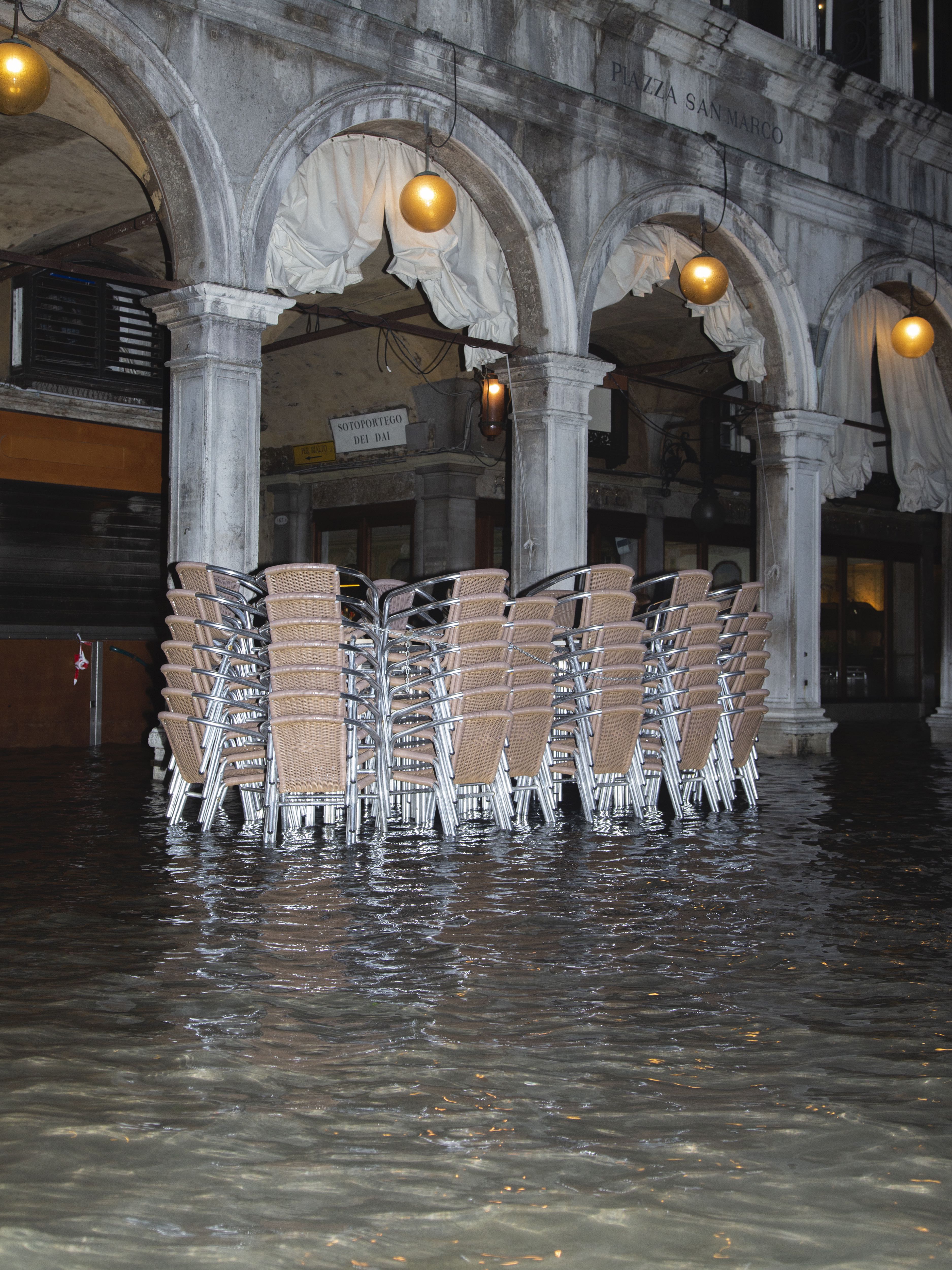 In Moleca
2020

'In Moleca' documents the events and effects of the 'Acqua Alta' (high-water) which transpires annually in the city of Venice, Italy. The tidal activity in the Venetian Lagoon is a natural occurrence, however in recent decades the severity and frequency of high-tides has rapidly increased due to the effects of human activity. Mass-tourism, global warming urban expansion and industrialisation are damaging factors which have influenced the deterioration of the Venetian lagoon, subsequently leading to the increasing tide and subsidence of the 'floating city'.

On the 12th of November 2019, tides reached 187cm, submerging 85% of the city in water, nearly reaching the unprecedented record of 194cm of the infamous 'Grande Alta' which took place in 1966. The surreal prospect of rising sea levels is often scrutinised, particularly through the reportage of the media, however the images in this series are a reality for Venetians. These issues aren't just a Venetian problem, but a global problem. Venice is one of many places that are at the forefront of what the future holds if nothing is done to decelerate the harmful effects of globalisation.



A controlling hold over the city; mass-tourism brings 30 million visitors to Venice every year. A local I spoke to mentioned that they'd been asked on multiple occasions where the 'exit' was or what time Venice 'closed', with some likening it to a theme park. Tourism nonetheless, is not the root-cause. System change is needed in order to tackle climate change; a saying that resonates among local activists opposing the issues in Venice.

Exploring issues caused by human intervention; this on-going project is concerned with highlighting the tender balance between urban inhabitants and the environment. Venetians have co-existed with their surroundings since 421AD. This project aims to question how cities like Venice can harmonise this interdependent relationship and adapt to the age of the Anthropocene in an increasingly globalised world.
click to enlarge